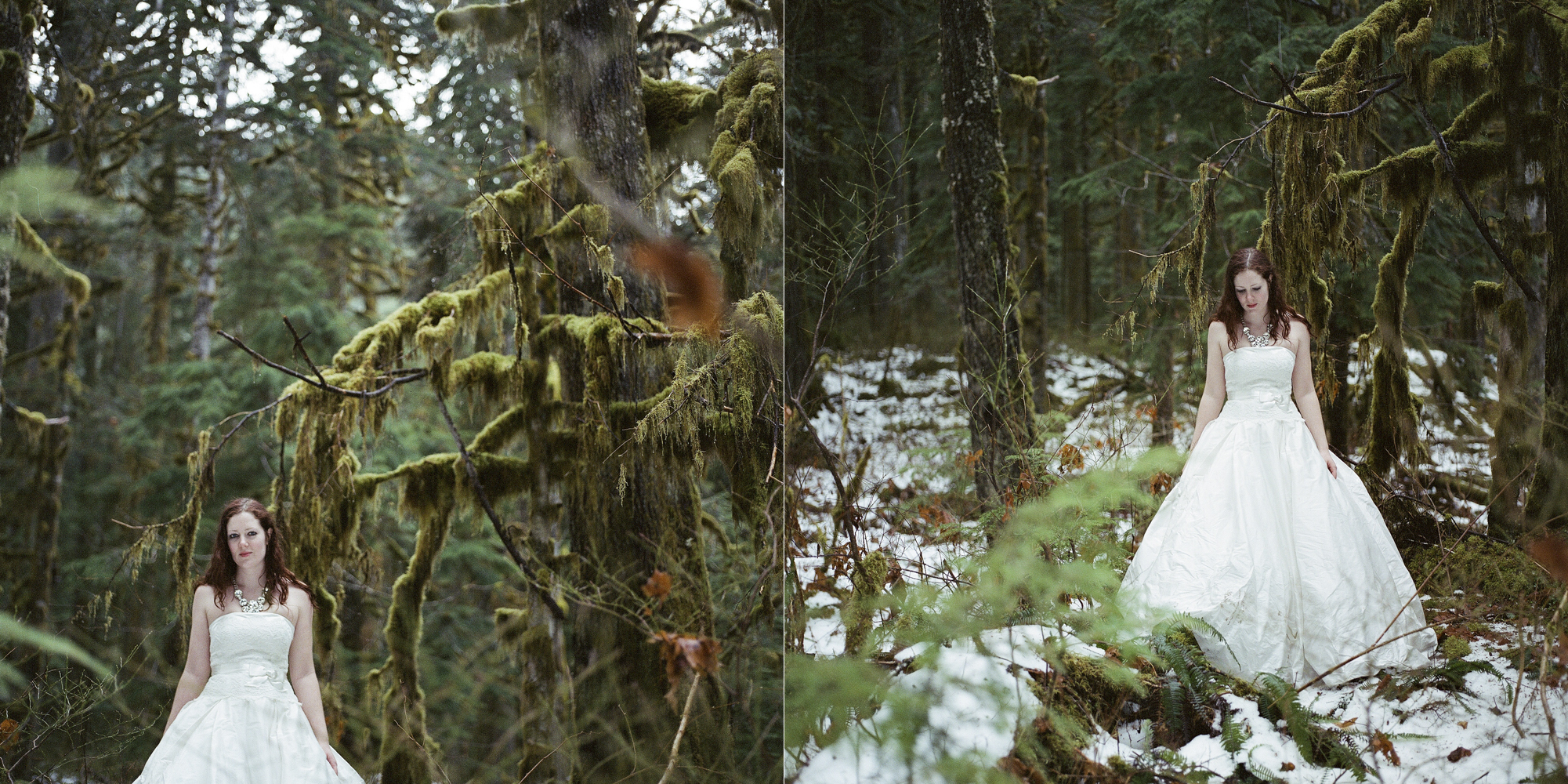 This girl defines powerful to me. If only everyone could meet her, know her, and see for yourself her strong spirit, and her powerful attitude. The motivation and inspiration behind this session grows from hope, new chapters in life, being exactly the woman you want to be, and living your life the way that YOU want to. Lizzy thrives in the snow. So it was only fitting that we chose a snowy location for her trash the dress session.
We photographed this entire session on film, using a Canon 1V and 50mm f/1.2 lens, plus a Hasselblad 500C with 80mm f/2.8 lens.
Dress: Lea Ann Belter
Nail polish: Julep
Accessories: Nordstrom & Forever 21
Bouquet: Pike Place Market
Location: Money Creek Campground, Highway 2
This session was featured by the wonderful photography blog: Project: Show&Tell. Please click the link to visit this beautiful feature. Thank you, Project: Show&Tell!